Atrocities and brutal crimes, exerted by the Lord's Resistance Army (LRA) have recently spread from Northern Uganda to the neighbouring countries where they cause large-scale humanitarian suffering. Specifically in the border regions to South Sudan and the Central African Republic children in DRC experience massive brutality and forced abductions. The LRA criminals kidnap minors and force them under life threat to fight their own people, carry heavy loads through the bush or serve as sex slaves – often children and youth have to kill their own families in order not to be killed themselves.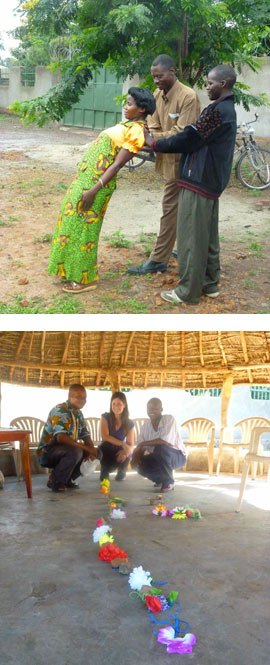 Based on vivo's long-lasting expertise in rehabilitation and successful building of mental health support structures for former child soldiers, we were called in to Congo by our partner organisation Invisible Children to assist with the development of a rehabilitation centre for former child soldiers and other children and youth affected by the LRA violence in Dungu. The specific aim of vivo's initial steps was to suggest adequate intervention strategies for child soldiers to recover from Traumatic Stress and associated mental suffering, and then to conduct a 4-week training to build local capacities and help children to integrate into civilian life.
The conducted vivo-training was twofold: First, we trained 12 community screeners to detect symptoms of mental ill-health in children and youth in the Congolese communities aiming to select the most vulnerable ones for trauma-focused therapy and second, we trained Master-Counsellors in conducting individualized trauma therapy to children in need. Given accessibility and security challenges in the area, vivo also tried to strengthen referral pathways for the children. Right after the training, both community screeners as well as Master Counsellors began to offer their services to the affected communities and traumatized individuals. vivo-follow-up missions for further capacity building of psychosocial support staff as well as for supervision provision are envisaged in the near future.