The project to improve psychotherapeutic care for refugee pregnant women and mothers will be successfully completed at the end of April 2021.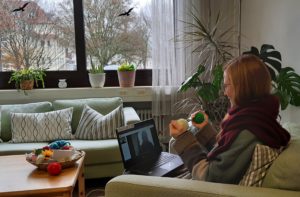 Since 2016, vivo has offered comprehensive psychological and trauma therapy support with the help of translators. The project also includes help with referral to psychotherapists in private practice. Professionals such as psychotherapists can take part in training on the topics of recognising traumatisation, dealing with trauma consequences and their effects on the family.
In total, more than 90 women have been supported in this project. In addition to carefully concluding the ongoing therapies and the project, vivo is preparing an application for a new project for the target group of pregnant women and mothers, in order to be able to offer treatment for refugee women with difficult access to the health system for another three years in cooperation with the Department of Clinical Psychology at the University of Constance.