This year, the 20th anniversary of the Humanitarian Congress Berlin took place. The Congress is held by Médecins Sans Frontières/ Doctors without Borders (MSF), Doctors of the World, the German Red Cross and the Berlin Chamber of Physicians and is a platform for international NGOs to discuss the major issues and challenges of humanitarian action. vivo international presented itself as an NGO with an information booth and two talks.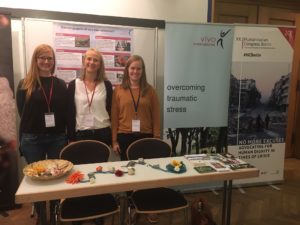 In the scientific session, Ann-Kathrin Pütz and Charlotte Salmen reported key findings from the vivo projects for pregnant refugees in Germany and for survivors of sexual violence in the Democratic Republic of Congo. There was a big interest in vivo, our projects and our expertise, especially in vivo's focus on mental health which goes in line with the current growing awareness of the necessity of mental health projects in humanitarian cooperation.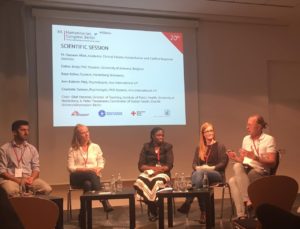 For more information on this congress and abstracts of the talks, please follow this link.