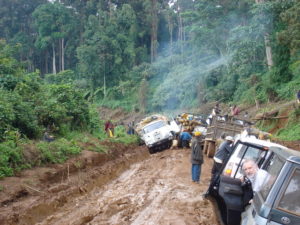 "Strengthening capacities in health care facilities and at the community level to improve the use of trauma therapy treatment services for victims of sexual violence" is the title of the project, which is will start in a few weeks.
Based on the experiences of the project "Training of trauma therapists to provide psychotherapeutic support to survivors of sexual violence in the Kivu region of the Democratic Republic of Congo", which ended in November 2019, the new project will strengthen existing local structures and expand the activities to new zones.
In the previous project, 175 local trauma therapists were trained and 2311 trauma therapies were offered. At the beginning of the project, this required activities of many international vivo experts. In the course of the project, the locally trained therapists were increasingly integrated into the training and supervision concept and are now working independently. Regular reporting and Skype meetings between the local project manager on site and the vivo board of directors ensure the exchange of information. Supervision for the local therapists is also offered.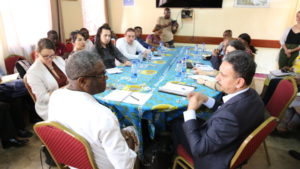 In February 2020, vivo board member Dr. Anselm Crombach had the opportunity to participate in the consultation meetings between the World Bank Group, the Social Fund of the Democratic Republic of Congo and the local partners (rural health facilities, hospitals and non-governmental organisations).
Dr. Denis Mukwege, Director of the Panzi Hospital in Bukavu and Nobel Peace Prize Laureate 2018, also took part in the talks between the negotiating partners. vivo international has been in close cooperation with the Panzi Hospital since 2009. The first training courses in trauma therapy were held in close cooperation with Panzi Hospital staff and their partner organizations.