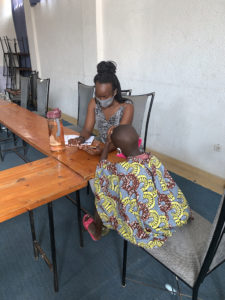 In Burundi, vivo international e.V. is running a project in cooperation with Psychologues sans Frontières Burundi (PSF-BU), which trains psychologists in first reception centres for survivors of sexual violence in dealing with minors.
The PSF-BU team, supported by Anselm Crombach and Anja Zeller from vivo international e.V., provides training and supervision for the psychologists.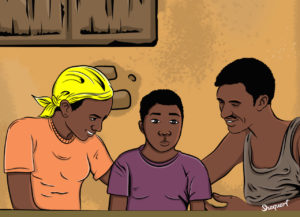 With the help of a brief intervention (3 sessions), the children and their families are supported in coming to terms with the sexual violence they have experienced, strengthening family cohesion and thus preventing trauma sequelae. During the first session, the sexual assault is worked through with the child. In addition, a flyer is used to explain to the parents which symptoms often occur after experiencing sexual violence and how they can support their child in dealing with them. In the second session, work is done with the parents and they are given the opportunity to discuss their feelings, worries and thoughts regarding the sexual assault and to find a way to deal with it. In the third session, the parents apply the supportive techniques learned earlier while the child lays his/her life line and tells the parents about the sexual assault. The psychologist supports the child in this and provides an accepting and benevolent atmosphere during the session. The intervention can help the family learn how to support children after such a serious event. Initial positive feedback, both from the parents and from the trained psychologists, underlines the need for this project. In addition, the effectiveness of the intervention will be scientifically evaluated after the end of the project. The project is financed by the Stiftung Entwicklungszusammenarbeit Baden-Württemberg (SEZ) and the Young Scholar Fund of the University of Konstanz.